Check out the signs that we use to speak power-to-truth with. Feel free to download some or all of them with the links below. All signs are in PDF format and sized 20″x30″…the perfect size for foamboard sign-making.
Send an email, if you'd like the PDF for signs.
D.I.Y. Sign-making
Send to Print Shop
Send an email them to FedEx (or equivalent copy shop), with PDF and/or JPG attachments:
I need these PDFs to be printed (1 copy each) on the large black/white printer. I need them to be as large as possible to fit in 20 inches high by 28 inches wide.

I also need 1 (2,3,…) color copies on color laser printer of the attached "pigs-x4.jpg" on 8.5″x11″.

Thanks,
(your name here)
(your phone number here)
Also, while picking up your prints at the print shop, it may be easy to use their big cutter to size the paper to fit the signs. Sometimes they will do this for you…but don't count on it.

Materials Needed
You will need these supplies to finish your signs: glue stick, tape, 20″x30″ white foamboard.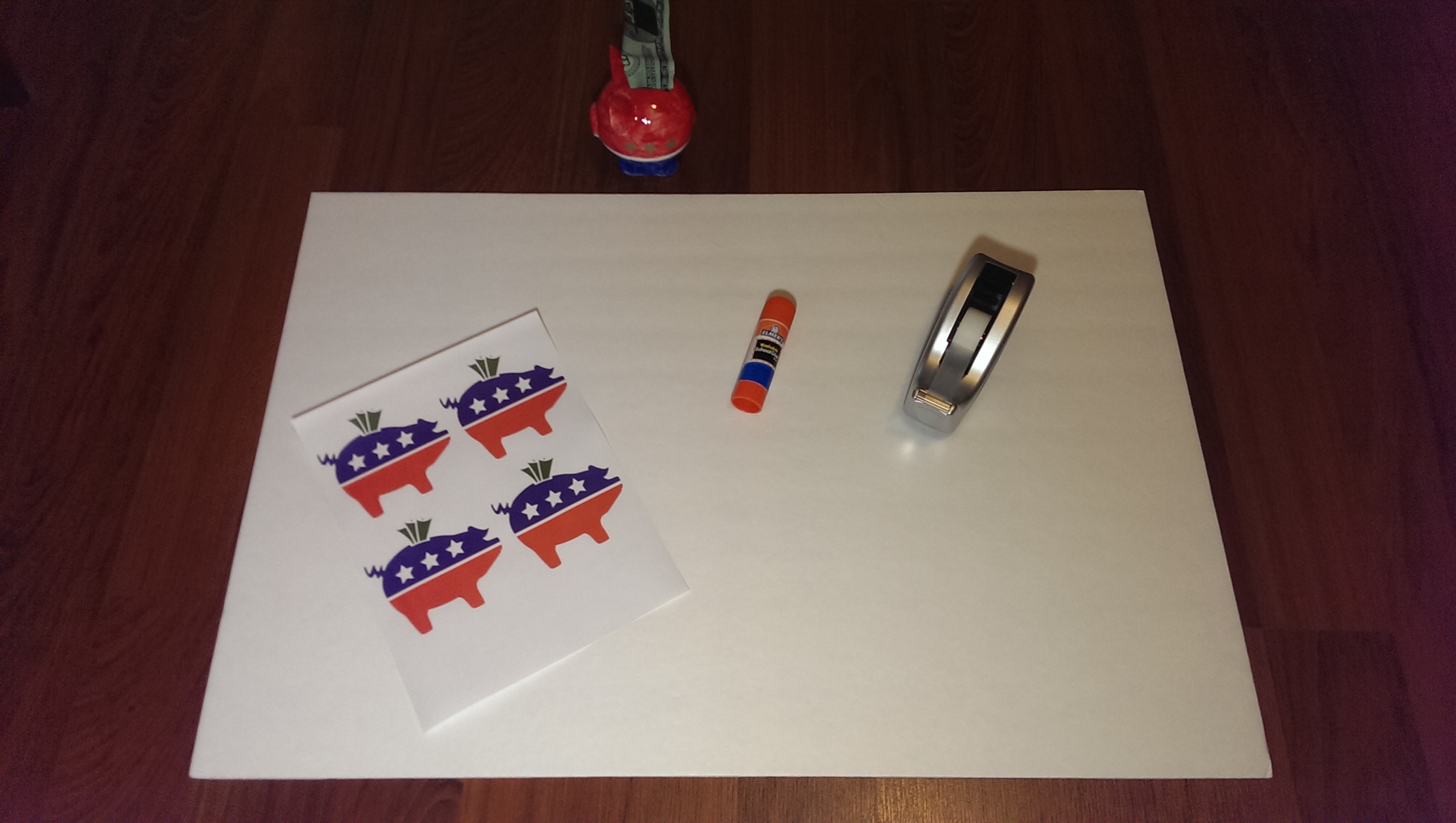 Paper to Board
Before gluing, place the sheet on the board to be sure it fits and get a feel where not to put the glue. Once centered, remove the paper and use glue stick to put glue on border of where paper will lay. Then do some squiggles inside for good measure. No need to cover the entire surface with glue stick. To clarify, apply glue to board…not paper.
Right after the glue is on, lay the paper on top and smooth over with your hand. Then put a piece of tape on each corner, and each side (8 pieces all together).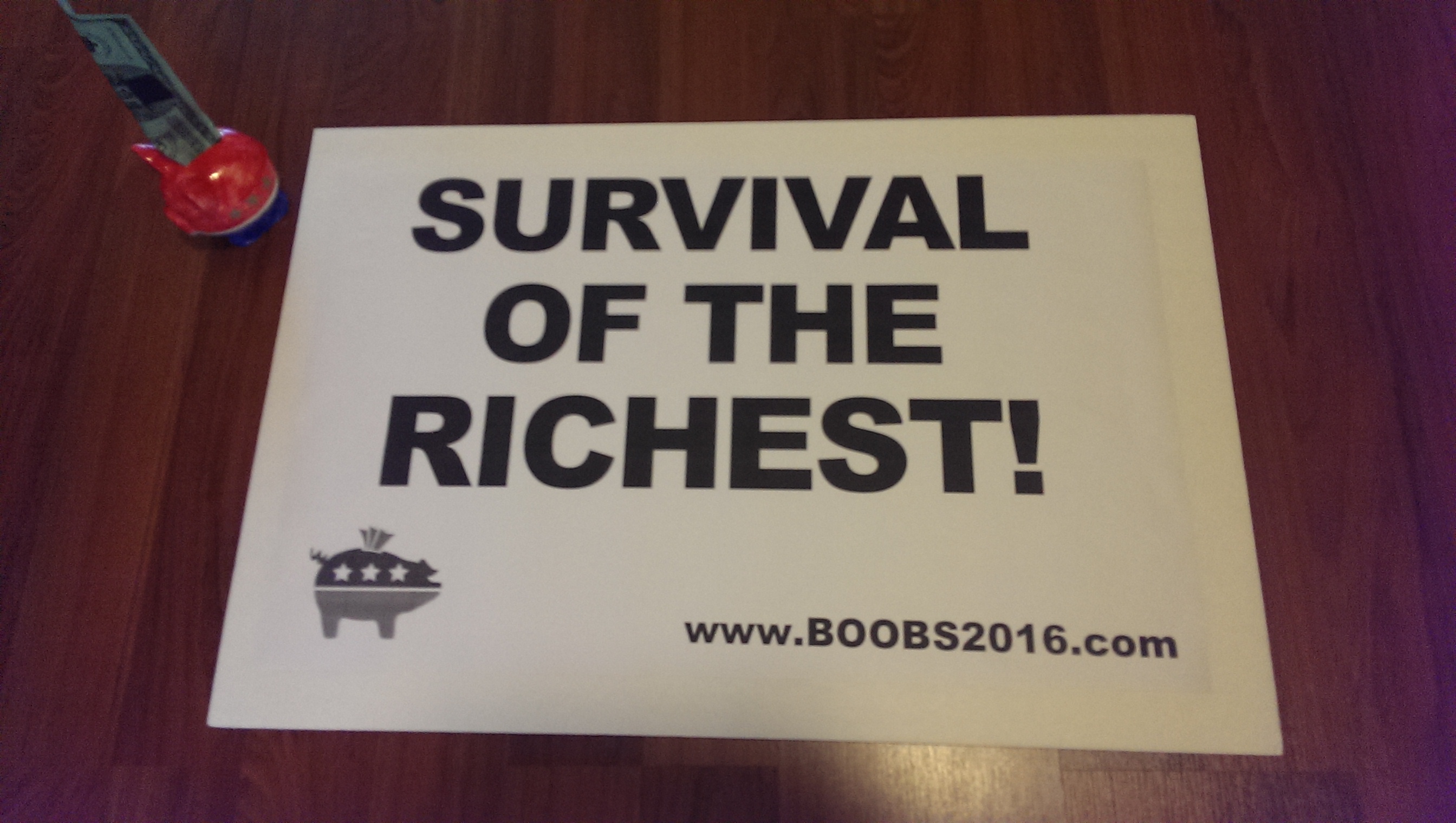 Final Touch
The black/white pig is a place-holder for your colorized pig. Cut out the four pigs from your color print and glue/tape one of the color pigs directly on top of the black/white pig. This really makes the sign stand out. Careful, when applying the color pig, because it just barely covers the one underneath.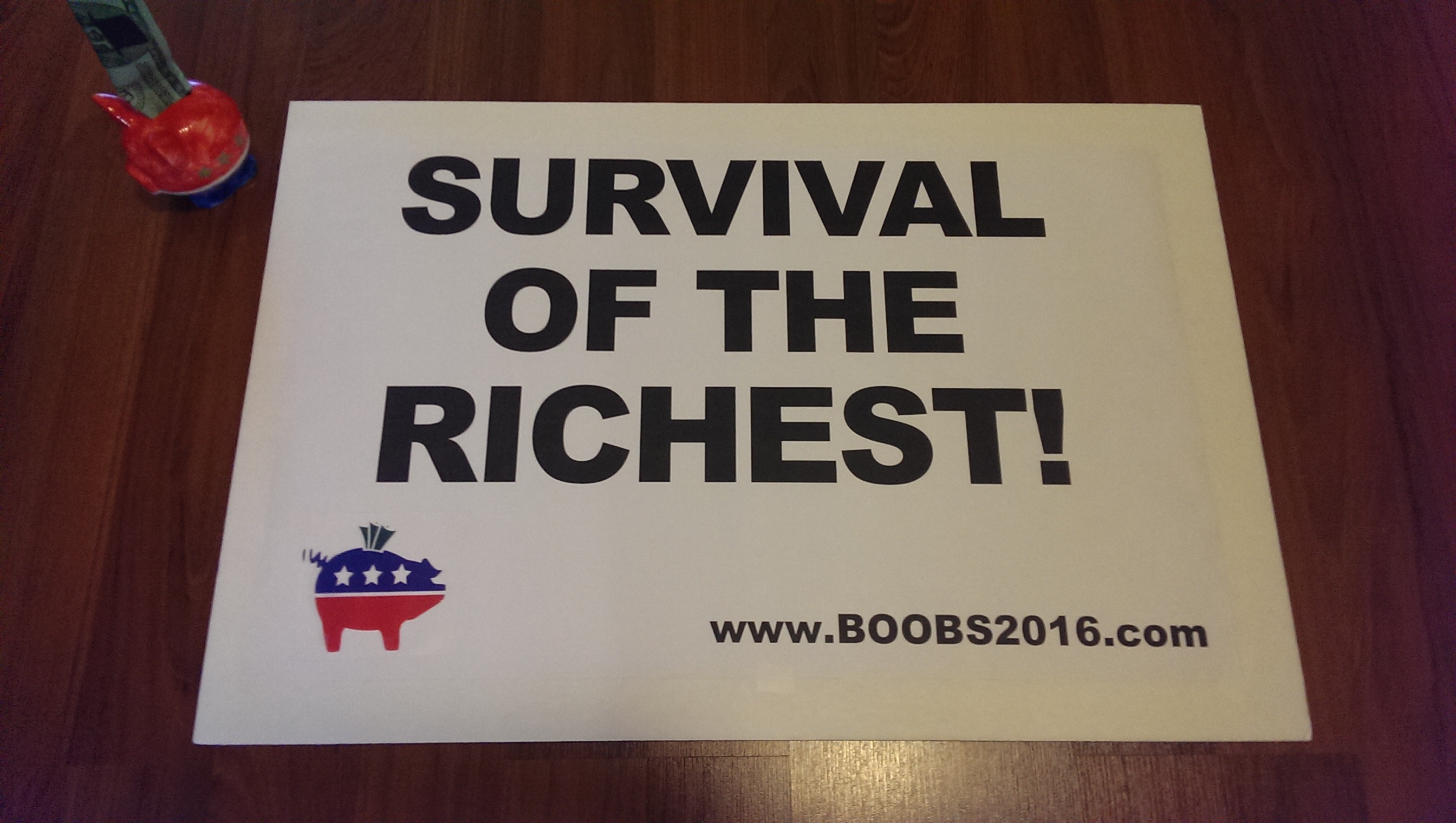 ---
Posted on | September 6, 2009 | Comments
Comments